2020 Ford Escape
vs. Toyota RAV4
---
Comparing the 2020 Ford Escape vs. the Toyota RAV4
When shopping for a small SUV, there are ample options on the market, making it more difficult to find a fit right for you.  Both the 2020 Ford Escape and 2020 Toyota RAV4 offer you reliability, comfort, and safety, but where do they stand apart? That's what we are here to assist with, so when it comes time for you to sign the papers, you feel confident in your decision.
Let's see how the Ford Escape beats out the Toyota RAV4.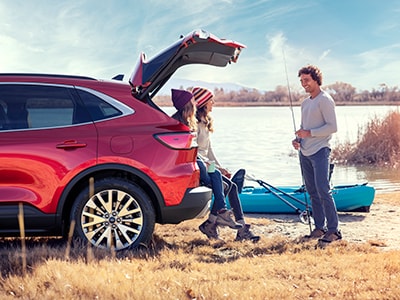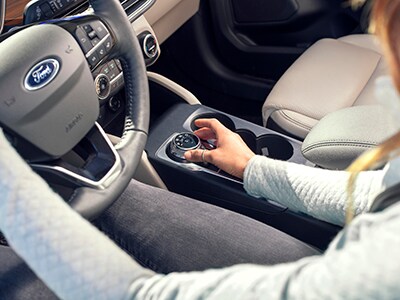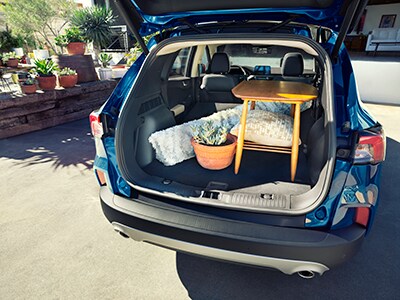 Engines and Power
The 2020 Ford Escape comes standard with a 1.5L EcoBoost engine with the option of a 2.0L EcoBoost engine.  The maximum horsepower on the Escape is 250 horsepower with 280 pound to feet of torque.
Not only does the 2020 Toyota RAV4 only have one engine, a 2.5L inline four-cylinder but it outputs only 203 horsepower and 163 pound to feet of torque.
If you are looking for a more robust small SUV with more power than the 2020 Ford Escape is the option for you.
Features and Space
Not only is the Ford Escape kinder on your wallet, but it offers much more passenger volume, keeping your loved ones more comfortable.  The 2020 Ford Escape has 104.0 cubic feet, while the RAV4 only has 98.9 cubic feet.  This makes a big difference when you have to pack up for a long drive.
Additionally, the 2020 Ford Escape comes with more standard interior features like a 12.3-inch digital gauge cluster, selectable drive modes, 10-speaker B&O Sound System, and Voice-Activated Navigation! You'll feel like you're driving into the future.
Our new 2020 Ford Escape models are waiting to be test driven!
---
Come on down today to see everything they have to offer, and you can let us know if it feels like the right fit.  If you have any further questions, we welcome a phone call or a visit.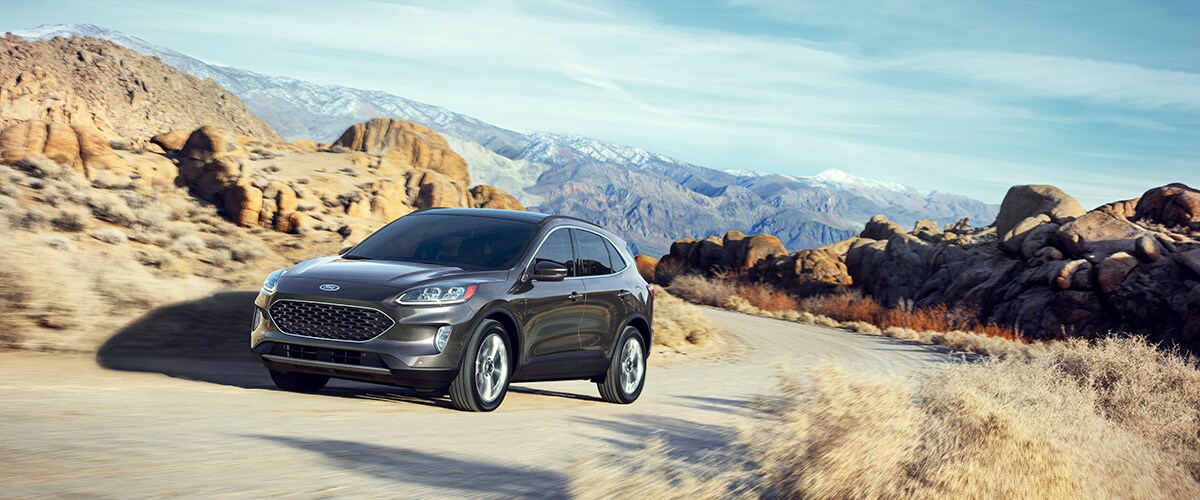 Hours
Monday

9:00am - 7:30pm

Tuesday

9:00am - 7:30pm

Wednesday

9:00am - 7:30pm

Thursday

9:00am - 7:30pm

Friday

9:00am - 7:30pm

Saturday

9:00am - 7:30pm

Sunday

10:00am - 6:00pm